Today's post brings you some awesome event exclusives from The Men's Department, and a special appearance by Blair of Remarkable Oblivion!
(Blair did this picture :3)
First, lets talk about the hoodie Blair and I are both wearing.
The Dozer Hoodie is the event exclusive from Razor for The Men's Dept.
The Dozer Hoodie is available in female and male sizes, and includes a color change HUD with a BILLION color options.
Included in The Dozer Hoodie pack is the Hoodie in several Meshy sizes, in 2 hood options, and normal and Phat azz sizes, alpha layers and that HUD I mentioned before.
In the female pack, that's 12 sizes and options to choose from.
Now, the HUD.
There are 71 colors/patterns for the Hoodie it's self, 10 inside patterns, 24 Spike colors, and 19 string colors.
Grab yours for 300$L.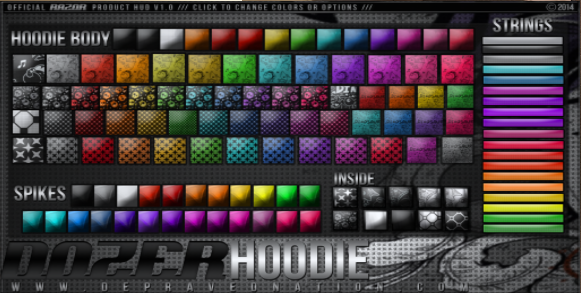 Morphine has out a generous and sexy new group gift in the name of Rowena.
Included in the Rowena group is 4 skin tones, each with 2 cleavage options, shape, eyebrow shaper, eyes, appliers for Azzes and Boobs!
Shown here in * Morphine : Rowena Peach Skintone (Blue)
Group is a buy in group, meaning you have to buy something in store to get the group invite to show up!
These AMAZING shoes I am wearing are from Reign for the BIG SHOW.
The Monarch Heels are a Slink High feet add-on ONLY.
Included are a pair of the shoes, and a foot shaper.
5 colors to choose from
500$L per color.
Eyes: {S0NG} :: Sweety~ Feeling Blue Eye (N/A)
Lips: * Morphine : Ghail's Lips (Burgundy Dark w/ Teeth) (Not Free, included in a pack)
Tank top: Izzie's - Tank Top black (Not Free)
♥
Nail Applier: Dark Passions - Koffin Nails - Slink Nails HUD - Mirror Mirror (Free, TSG-Vanity hunt, includes toes and finger applier for Slink Nails)